2020 General Information Video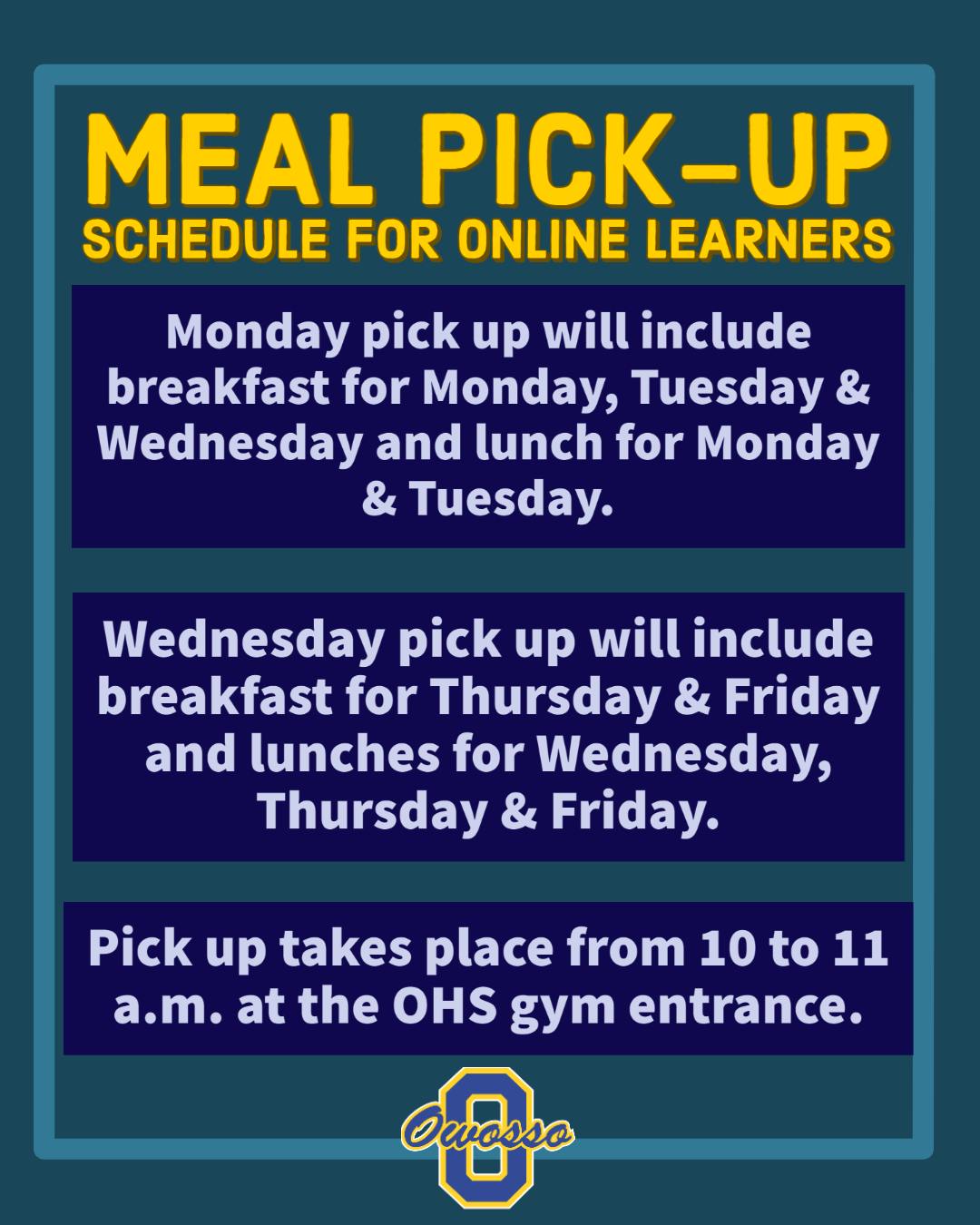 WELCOME TO OWOSSO HIGH SCHOOL!
Owosso High School consistently earns high rankings in state and national reports such as Bridge magazine, the Mackinac Center for Public Policy, and U.S. News and World Report. U.S. News and World Report, continues to rank Owosso students at the top of our county for college readiness index and success on Advanced Placement exams. Owosso High School proudly leads the county in providing the greatest number of Advanced Placement and Career and Technical Education courses complemented by a rich tradition of performing arts success.
An International Baccalaureate World School


Owosso High School Ranks in Top 7%
of High Schools Nationwide
On April 22, "U.S. News and World Report," one the nation's most reputable sources for news, shared their findings of the Best High Schools project which identifies the country's top-performing public high schools. Owosso High School was ranked 41st in Michigan and scored 1,440 out of 21,035 schools in the nation, earning the organization's "Silver" ranking.
According to the report, "A three-step process determined the Best High Schools. The first two steps ensured that the schools serve all of their students well, using performance on state proficiency tests as the benchmarks. For those schools that made it past the first two steps, a third step assessed the degree to which schools prepare students for college-level work."
Although the ranking formula was somewhat complex, it demonstrates that: 1.) Owosso High School students are performing better than statistically expected for the average student in the state and 2.) Owosso High School's least advantaged students are performing better than average for similar students in the state when considering math and reading proficiency ratings. After meeting the first two criteria, Owosso was eligible to be judged nationally on the final step--college-readiness performance—using Advanced Placement or International Baccalaureate test data as the benchmarks for success. The third step measured high schools that produced the best college-level achievement for the highest percentages of their students. To view the full report, visit: http://www.usnews.com/education/best-high-schools/michigan/rankings
Our mission at Owosso High School along with the International Baccalaureate aims to develop inquiring, knowledgeable and caring young people who help to create a better and more peaceful world through intercultural understanding and respect.

On behalf of the staff of Owosso High School, have a great year!
Jeff Phillips
Principal
Nondiscrimination and Equal Employment Opportunity
The Owosso Public School District does not discriminate on the basis of race, color, national origin, sex (including sexual orientation and transgender identity), disability, age, religion, height, weight, marital or family status, military status, ancestry, genetic information, or any other legally protected category, (collectively, "Protected Classes"), in its programs and activities, including employment opportunities. In addition, arrangements can be made to ensure that the lack of English language proficiency is not a barrier to admission or participation. The following compliance officers have been designated to handle inquiries regarding the nondiscrimination policies and grievance procedures: Jeff Phillips, Principal, Owosso High School, 765 E. North St., Owosso, MI 48867, (989) 723-8231, phillips@owosso.k12.mi.us or Title IX Coordinator Catheryn Dwyer, Dean of Students, Owosso Middle School, 219 N. Water St., Owosso, MI 48867 (989) 723-3460, dwyerc@owosso.k12.mi.us. The Section 504 Coordinator is Bridgit Spielman, Principal, Central Elementary, 600 W. Oliver St., Owosso, MI 48867 (989) 723-2790, spielman@owosso.k12.mi.us .